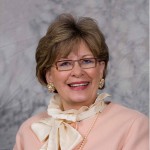 Linda Funk – President
Linda utilizes her 35-plus years in public relations, marketing communications and new business development to lead creative idea generation and project implementation for all Flavorful Insight accounts.  Linda's attention to detail, knowledge of traditional and new media trends, and countless contacts in trade and consumer publications and the food industry comprise a valuable marketing and communications toolbox. She has done it all: from advertising to high profile media events, ongoing media relations to chef education and product testing, Linda has a keen insight on how to achieve big-picture concepts with time-tested activities that achieve proven results.
Understanding the needs of commodity organizations is one of Linda's greatest strengths. Having spear-headed the promotion of specialty cheeses while with the Wisconsin Milk Marketing Board and building awareness and use of soyfoods across all sectors of the food industry for The Soyfoods Council are some of Linda's most notable accomplishments.
Linda also has extensive experience building private label brands.  Past experience also includes time with Ambrosia Chocolate, where she opened their first test kitchens and helped launch new products, and Pepsi-Cola, where she led consumer response, complaint and promotional programs.
Present: The Soyfoods Council, Roth Kase, Crave Brothers, Klondike Cheese
Fun:  Sewing, Gardening, Traveling, Button Hunting.
Email:  lfunk@flavorfulinsight.com
Flavorful Insight Strategic Partners
Pat Baird M.A., R.D. – Nutrition, Television Spokesperson
Gail Bellamy – Chef Relations, Trends, Writing, Editorial
Dee Munson – Media Relations, Editorial
Jeanette Riechers – Strategy and Writing
Liz Sloan – Trends and Research, Editorial